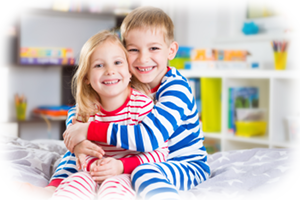 Private Family Dispute Resolution Service
(Registered with the Australian Mediation Association & Department of Justice and Attorney-General.)
Making decisions about shared parenting can be a challenging experience for families who are no longer in an intimate or personal relationship, but will be continuing in a parenting relationship. North Queensland Counselling and Mediation can assist you to work out an effective parenting plan while saving you the stress and costs of proceeding to court. In a Family Dispute Resolution session you, the parents, have an opportunity to negotiate and come to agreements about co-parenting that each of you are satisfied with. Should mediation not be suitable, or if you cannot reach parenting agreements in family dispute resolution, our practitioners can issue you with a Section 60I Certificate if required so that you can have the matters addressed in court.

You can rely on us for:
Accessible service
We are experienced in dealing with urgent family matters quickly and effectively. Working with parents in a high conflict situation is our speciality.
Affordable cost
$250.00 per hour
Discounts are available based on individual circumstances
Experience and qualifications
Our mediators have a background in family counselling, with a strong mission to support families in their co-parenting journey.
Our mediators are Nationally Accredited and registered with the Department of Justice and Attorney-General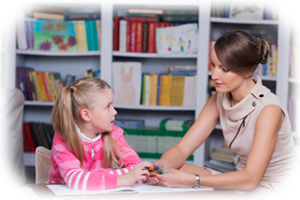 Child Inclusive Practice

During the Family Dispute Resolution process, it may be necessary to engage a child consultant.
At North Queensland Counselling and Mediation, we conduct child-inclusive mediation with the assistance of an experienced child psychologist who is available to provide feedback during mediation to the parties after spending time with the children and observing how they are coping with the changes in their lives.
About the process
Pre Mediation
Initially, the mediator will meet with each party individually to gather background information and make an assessment on whether mediation is suitable, and also discuss whether to conduct the mediation face-to-face or in separate rooms.  Our Mediators are also skilled in working with clients who have relocated and require a phone service.
Our Mediator will then contact the other party or parties to invite them to attend a pre-mediation/individual. Again, this session is to gather background information and make an assessment on whether mediation is suitable.
Mediation
Following this, a joint appointment will be arranged where both parties meet at the same time with the mediator. Please note that phone mediations and shuttle mediations (separate rooms) can be conducted if required.
This step involves our Mediator working with the parents in creating a user-friendly and practical parenting plan that both parents agree on and that is in the best interest of the child/children. Our mediators are experts in helping families transition through the difficulties of separation to a place of cooperative co-parenting.
When parents are not able to come to an agreement, our mediators will advise parents on where to go from there.
In some circumstances, the court may be the only option. Our mediators are able to issue a certificate (60I) which is a requirement before applications for parenting orders can be made to the family court.
Fees
Pre-Mediation: $250.00 per session (required for each party individually, prior to mediation)
Mediation: $250.00 per hour
60I Certificate: $140 (if required)
Terms and Conditions apply.
Please be advised that the mediator may require a minimum of 2 hours prepayments of fees before the commencement of mediation. The mediator will refund any additional funds within three working days of the mediation.
* Discounts apply based on individual circumstances
For any concerns or complaints, please do not hesitate to contact us directly via email at This email address is being protected from spambots. You need JavaScript enabled to view it..
For more information regarding FDR, please visit the Family Relationships Online website (an Australian Government initiative).
Book an appointment today, no referrals are necessary.